Our whole business is built around SERVICE
EXCELLENCE and your experience.
We live and breathe customer service. Our brand promise is to give our customers more than just a product, but a service experience they won't get anywhere else.

Measure outcomes – to deliver on our promises
Throughout the business we measure success; we have real-time insights and analytics into what is and what is not working. We drive successful outcomes and shift quickly when necessary.

Accountability – accountability breeds responsibility 
Our technology systems, transparency and leadership approach drives total accountability. With us there should be no excuses, just solutions! Our systems and processes keep us accountable because we measure, manage and escalate along the entire customer journey.

Communication – with us you are not a number 
Our intention is to make a complicated process so effortless that you never have to chase us. We communicate all milestones quickly and update you regularly through our team of passionate, accountable people.

Backed up by BEST BUSINESS

We run our business like a large corporate with tight controls, operational processes and real-time statistics to inform decision-making. We are big enough to provide stability, yet entrepreneurial enough to adapt or implement changes quickly.

Tech innovation
We use the best technology systems to manage a state-of-the-art NOC, customer helpdesk, CRM and IT management. We spare no expense in systems that help our clients and our own company drive productivity and efficiency.

We have the best skilled and highly proficient support, technical and IT resources in-house.
Our internal culture is vibrant, positive and we are driven by a "can do" attitude. Nothing is too big or too complicated for us to handle. Our internal icon represents everything we are and strive for, today and in the future. Our people have one internal vision and that is to DO, BE AND ACHIEVE THE BEST.
WHAT OUR CUSTOMERS SAY
We give the best service in the industry and our customers consistently rate us highly – we have a 4.9 out of 5 rating for customer service excellence – no easy feat in our industry.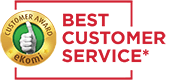 We constantly ask clients to rate us because we care about their experience at every level of the company and we need to ensure that we live up to our promises. Our continual focus on innovation and outstanding service has resulted in our industry leading reputation.
We live and breathe customer service. We constantly evaluate what our customers need from us. Below find the results of an audit conducted with customers about what is important to their business and how Zinia measures up.