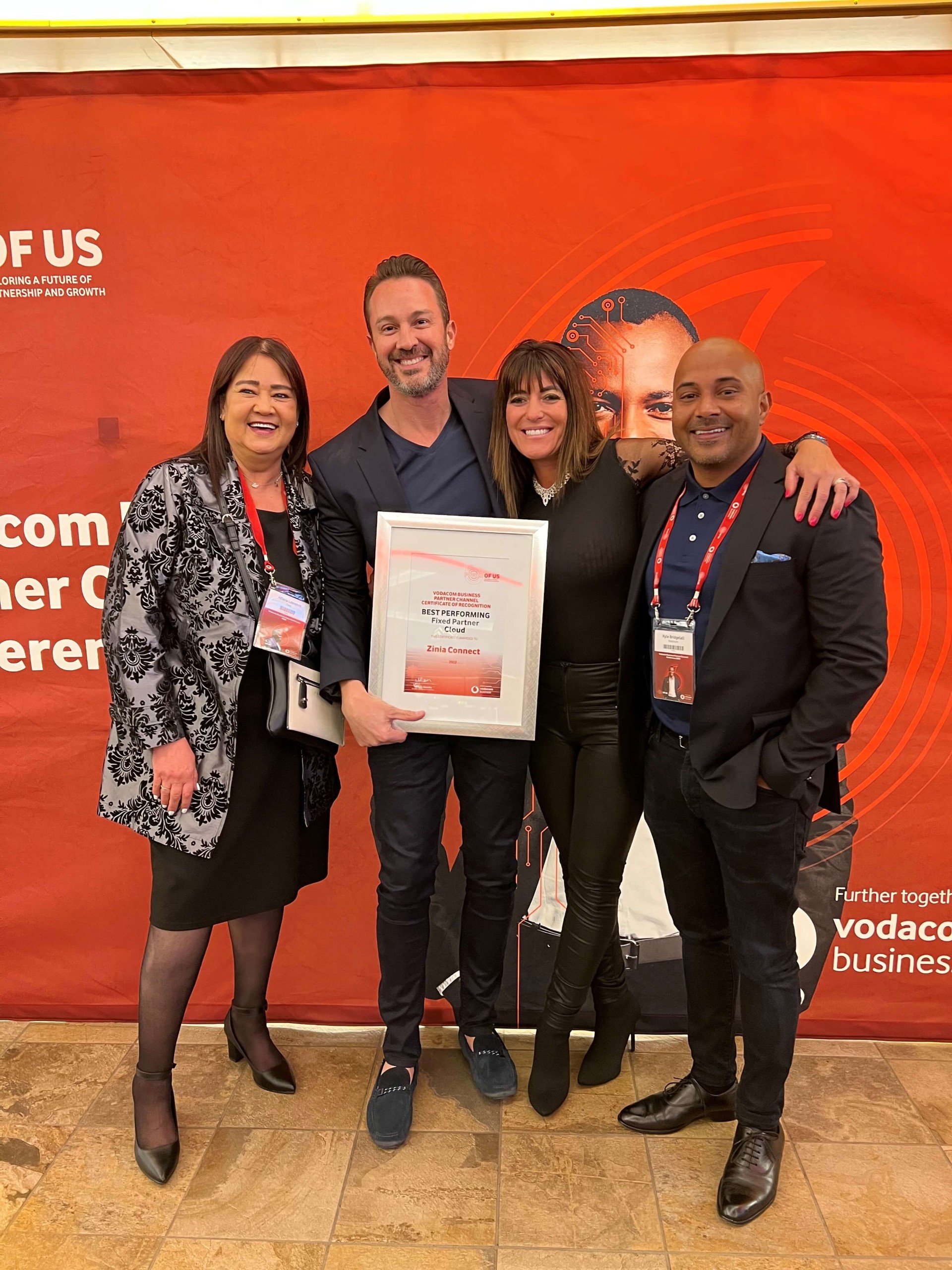 Zinia, a leading Professional ICT Services provider has scooped Vodacom's Best Performing Fixed Cloud Partner award for 2022. This award demonstrates excellence and rewards Zinia for being the highest grossing provider in Vodacom's cloud market in South Africa.
"We are pleased to be recognised as one of Vodacom's top partners," says Zinia Managing Director, Warren Bonheim. "Our focus on providing customers with excellent service and robust cloud solutions has spurred Zinia's growth in this sector."
Zinia has grown its business significantly over the last decade, leading the charge with solutions that allow customers to adapt to changing market conditions and take advantage of the best solutions to transition easily into Cloud computing. "We would like to thank our many large customers that have trusted us, and in doing so allowed us to achieve such a prestigious award," says Bonheim.
Partnering with Vodacom and its global strategic partners AWS, Huawei Cloud and Microsoft Azure, Zinia is able to provide a flexible, scalable, managed public cloud solution to its customers.
"Combined with our in-house team of experienced IT engineers, we provide companies in South Africa a complete solution with excellent service and support that ultimately improves business efficiency and productivity," adds Bonheim.
"Through our strong partnerships with companies like Vodacom, we will continue to deliver excellent solutions and service well into the future."